Installation of officers 12/6/17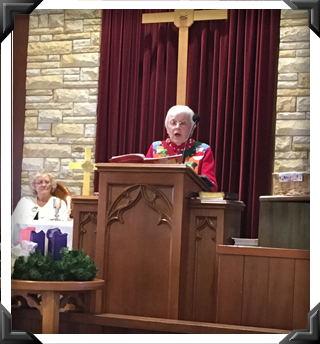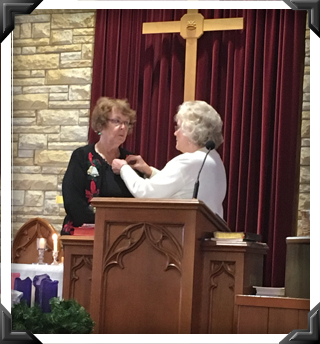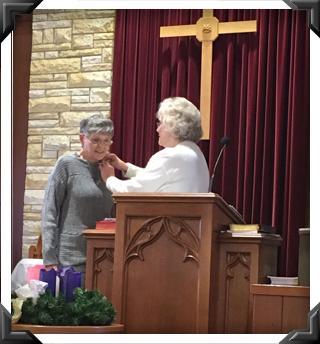 Welcome to the United Methodist Women of Mariposa United Methodist church!
We'd love to have you, if you are interested in learning more about the UMW, or are wanting become a member, please contact the church office or use our secure
Contact Us
form. We look forward to hearing from you.
This year's theme for UMW is "Community".
We are a community of women whose purpose is:
To know God and experience freedom as whole persons in Jesus Christ, to develop cooperative, supportive fellowship; and to expand concepts of missions through participation in the global ministries of the church.
"God Has Blessed Us"
Flo Seely will lead us in the program, and we will celebrate our gratitude with our World Thank Offering. The funds collected are used in programs of mission carried on through United Methodist Women. There are nearly 100 UMW National Mission Institutions in the United States which: empower women, care for children, educate youth, look after the neglected, advocate for social justice, create economic opportunities and change neighborhoods. We will welcome you warmly at 1:00 p.m., Wednesday November 15th.
Dates to Remember:
Tuesday, November 7, 1:00 p.m.—Executive Committee Meeting
Wednesday, November 15, 1:00 p.m.—General Meeting, Program "God Has Blessed Us—World Thank Offering"
---
Everyone is invited to our Mariposa United Methodist Women's installation of officers for 2018 at ll:00 AM, Wednesday, December 6, 2017. All are invited to a festive performance by the MCHS Advanced Choir under the direction of Rod Fiester. (Rod is retiring this year and we will honor him.) The women from St Joseph's Church will join us. Together we will serve pizza, veggies, relishes, fruit, cookies, and lemonade.
Dates to Remember: Wed., Dec. 6, 11:00 a.m.—Installation of Officers and MCHS Christmas Program
Grace Bryant