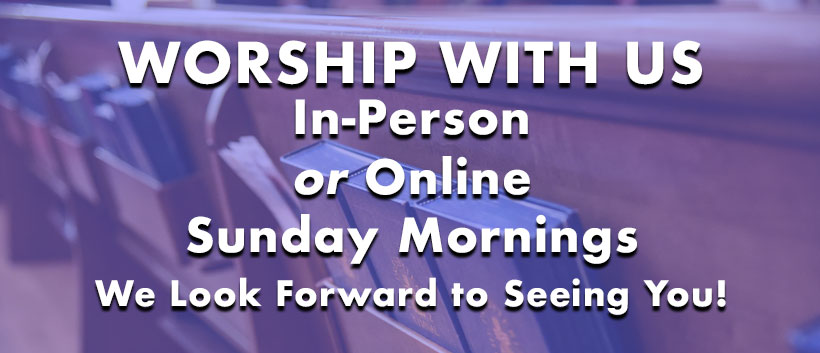 ---
HOW TO WORSHIP WITH US ONLINE

Currently we are meeting virtually for Sunday Morning Worship. The worship video is uploaded to YouTube and available at 12:00 noon on Saturdays. The link is also sent out via email with the Order of Worship and message manuscript and can also be found on our
Messages
page.
Once we relaunch in-person Sunday Morning Worship, we will not be broadcasting "live." The services will be recorded so you may view the service at a later time. More information about service recordings will be available once we are able to meet in-person.
---
---
ONLINE TRAININGS IN PREPARATION FOR IN-PERSON WORSHIP
If you have not already done so, please watch the following if you are planning on serving during worship services:
From Conference: Relaunching In-Person Worship and Ministry Activities (Watch Webinar) -1 hour, 20 minutes; (Download Powerpoint)
Training videos from Church Solutions (2-3 minutes, less than 30 minutes total):
https://vimeo.com/422868197/b3a2fb149a
https://vimeo.com/422869195/22c88f08f6
https://vimeo.com/421075672/db0c959407
https://vimeo.com/422868320/332e9e5003
https://vimeo.com/420771530/45b48ee111
---
---
WORSHIP NEWS
Our Virtual Worship Continues
Still concerned about worshipping in-person? Being far away but still wanting to be close with the Mariposa UM Church community? Our Worship through YouTube will go on. The link for the service is sent via email by Saturday.
Sunday Morning Sanctuary Worship continues at 9:30am
We are also blessed to now offer seating downstairs in the Sanctuary Fellowship Hall where the worship service can be seen live from the sanctuary via television. Thank you for your ministry in making the sanctuary a healthy, safe and worshipful place to be God's Church together in-person.
Summer Hymnal Project
Based on the General Conference 2008 decision to include 'our witness' as part of the membership vows, some hymnals were corrected in preparation for the reception of new members on June 20. While some hymnals were updated, many more need to be done.
The specific update is to be in the Baptismal Covenant United Methodist Hymnal pages 38, 43, 48, 52. It is updating our membership vows:
…by our prayers, our presence, our gifts, our service, and our witness.
Hymnals needing this updating will be available in the narthex on Sunday morning. We hope to complete this task by the Fall/'ber' months.
---
INTERDENOMINATIONAL LAITY-LED WORSHIP
Even with the change of seasons, the Sunday noontime interdenominational Laity-led worship service continues at Idle Wheels. Inspired as a result of the Shelter-in-Place that has included no in-person indoor worship in our facilities, (like at Mariposa UMC), a group gathers on Breeze Way for a brief worship time of prayer concluding with the Lord's Prayer. Physical distancing precautions followed.
(Note: Service is about 10-15 minutes)
---
CHIMING UPDATE
After a brief break, Chimes Choir is again chiming to the glory of the Lord. We meet Thursday evenings at 5:35 pm for approximately 30-45 minutes (the 2nd Thursday of the month is our night "off" for Chimes). The ability to read music is not necessary, but helpful. We are now experimenting with a 2-week format, where we practice twice and record after the second practice. As long as the temperatures are warm we will continue to meet in the conference room, not the sanctuary. All adults are welcome, and high school students are invited too. You do need to contact me ahead of time (by Saturday) to get marked into the music. We continue to record our music, and look forward to the day we can once again chime praises in the sanctuary for Sunday worship.

Interested in chiming, or just want to attend? Call or email Janet at (209) 966-4454 evenings, or email anytime at thelangleyco@gmail.com.
---
HOW TO GIVE ONLINE

We welcome and truly appreciate your gifts, however you choose to get them to the church. You can mail your check to the church at P.O. Box 248, Mariposa, CA 95338. Online Giving is a convenient option, via either the church's website or the GivePlus mobile app. If you have any questions about how to make an online gift, or set up a recurring online gift, please feel free to contact me at 209-742-6131 or glennsutherland@sti.net.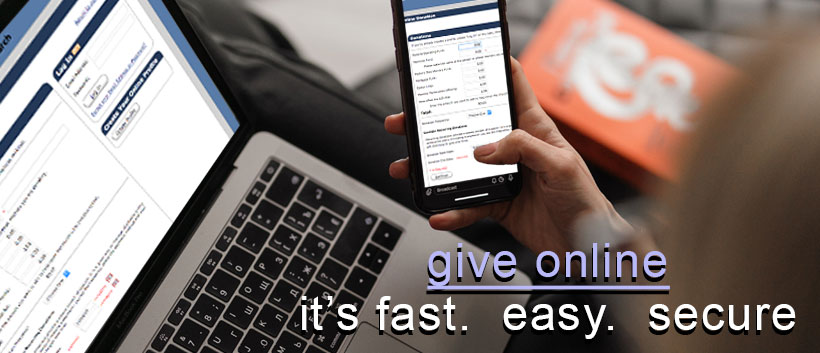 ---
KEEPING UPDATED

The Church Office is continually updating its database.
Please contact the Church Office for any updates or changes to your contact information so we can stay in touch and have the correct information for our database and records. Thank you.
With the regularity of sending out the Worship Links via email, while also wanting to keep in touch with persons using physical mail, the office is continually updating its database. Please contact the office for any updates and changes that we might stay in touch. Thank you.
---
UPCOMING MEETINGS


---
RECURRING EVENTS

Weekly
Worship Service, Sundays, 9:30 AM
Coffee Hour, Sundays after Worship, 10:30 AM
Sunday Lunch Bunch, 11:15 AM
UM Youth Fellowship, Monday, 3:30 PM (FH)
Boy Scout Troop 94, Monday, 6-7:30 PM (KH)
Chimes Practice, Thursday, 5:30 PM (Sanctuary)
TGIF Club, Friday, 2:30-5:15 PM (during school year)

Monthly
UMM Breakfast, 1st Saurday., 8 AM
Fix-It Team, 1st Saturday, 9:30 AM
Worship Team Meeting, 1st Wednesday, 4:15 PM
The Feast, 4th Wednesday, 5:30 PM
Homebound Ministry, 3rd Thursday, 1 PM
Faithful Readers, 3rd Thursday, 6:30 PM
---
Dream Weavers!
Visit our Dream Weavers web page for information and lots of resources.
---
THIS AND THAT
TGIF Update
Before we relaunch TGIF, please pray for all involved before we meet again. If you are eager to help with this ministry, know that you may require new or re-certification safety clearance training from Safe Gatherings prior to volunteering with TGIF (or any other UMC events or programs that involve serving children/youth through MUMC). Mindfully prepare as we hope to restart this ministry for our local children.
September Communion Offering
This month's Communion Offering will go towards the Upper Room Ministries.
The Upper Room
The Upper Room daily devotions are also available online at https://www.upperroom.org/devotionals.

Pioneer Market Receipts
Please remember to save your receipts; these benefit our Youth Programs. You may drop them in the church drop box facing Bullion Street, or mail with your offering. If you total your receipts, please only total the sub-total amounts (pre-tax).
---
HELP NEEDED

Chimes Help Needed!
Suggestions wanted for hymns or songs to chime. Any favorites?
Call Janet at 966-4454 evenings, or email her at thelangleyco@gmail.com

We need help with the PowerPoint presentations If you have experience with creating PowerPoint presentations, that's great! However, even if you don't but are comfortable with a computer, we can use your help. Talk to Pastor Mark Buenafe or Christina Hibert.

The Worship Committee
is looking for a creative, detail orientated person to write short blurbs to encourage the community to attend our AWESOME services, particularly special services. The person needs to be able to meet the deadlines of the Mariposa Gazette and other publications. The right candidate will be compensated with PRAISE! Please contact Christina Hibert if you are interested.

Manna House needs our help!
Manna House has lost a number of volunteers lately to health issues and retirements. Although the number of community members served is down right now, it is believed they will increase when the stimulus and grant monies run out. They want to stay open Mon - Fri and need 2 volunteers to work each day in order to do so. The commitment is one shift once a month, but many volunteers are currently working extra days. Currently, there are 7 faithful volunteers from MUMC. Would you also like to help or do you know anyone that would like to help? It is an easy commitment and very rewarding. Call (209) 742-7985 to sign-up.