Closed Church Facilities, but NOT Church Ministry!
Update September 1, 2020


Under continued guidance and instruction from the State and our Church Leadership (Bishop Carcaño) during the COVID-19 pandemic, the church facilities are closed for normal business. Please know that this is all for public safety during this health crisis. If you have any church business, please call the church office at 966-3419 or email the church office at
mariposaumc@sti.net
. You may also see the information below on how to worship with us online. Thank you for your consideration and understanding during this time and we are praying for the day when we will be able to worship in-person.
---
How to Worship With Us Online
The Sunday worship video is uploaded to YouTube and available at 12:00 noon on Saturdays. The link is also sent out via email with the order of worship and a message manuscript. Sunday worship videos can also be found on this website at our
Messages
page.
---
Worship News
Under continued guidance and instruction from Federal, State and our Church Leadership, (Bishop Carcaño), online worship ministry continues during the COVID-19 pandemic. Protocols for the return to in-person worship are being developed. Please know that this is all for public safety during this health crisis.
We are blessed for those who have experience with video recording by phone to be able to submit liturgy and/or music. While working with them in video production of worship, we also appreciate videographers Kerri Gibbons and Bill Fiske. Thank you so much to Steve Smallcombe for his video editing and updating of our equipment (software and hardware) in the on-going improving of our
YouTube Worship Videos
.
---
How to Give During the Shutdown
We welcome and truly appreciate your gifts, however you choose to get them to the church. You can mail your check to the church at P.O. Box 248, Mariposa, CA 95338.
Online Giving
is a convenient option, via either the church's website or the GivePlus mobile app. If you have any questions about how to make an online gift, or set up a recurring online gift, please feel free to contact me at 209-742-6131 or
glennsutherland@sti.net
.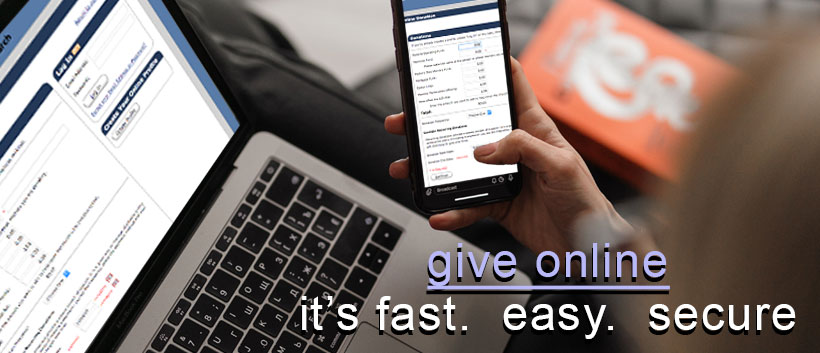 ---
RECURRING EVENTS
Weekly
Worship Service, Sundays, 9:30 AM
Coffee Hour, Sundays after Worship, 10:30 AM
Sunday Lunch Bunch, 11:15 AM
UM Youth Fellowship, Monday, 3:30 PM (FH)
Boy Scout Troop 94, Monday, 6-7:30 PM (KH)
Chimes Practice, Thursday, 5:30 PM (Sanctuary)
TGIF Club, Friday, 2:30-5:15 PM (during school year)
Monthly
UMM Breakfast, 1st Saurday., 8 AM
Fix-It Team, 1st Saturday, 9:30 AM
Worship Team Meeting, 1st Wednesday, 4:15 PM
The Feast, 4th Wednesday, 5:30 PM
Homebound Ministry, 3rd Thursday, 1 PM
Faithful Readers, 3rd Thursday, 6:30 PM
---
Dream Weavers!
Visit our
Dream Weavers
web page for information and lots of resources.
---
UPCOMING MEETINGS
Methodist Conferences Continue
Even during the COVID-19 pandemic, the United Methodist Church continues to meet as traditional Methodist Conferences in ZOOM meetings. This year included the District Conference in August, and the Annual Conference this month.
Pending direction from the Central Valley District Office, our Annual Church Conference will be coming up this Fall. This official business meeting of the Church will more than likely also be a ZOOM meeting.
Outreach Team Meeting
The Outreach Team will meet on Wednesday, September 16th at 4pm to discuss a 3-Year Strategic Plan. Members will be invited to the Zoom meeting.
For the months of September and October we will be supporting the following causes through our Communion Offerings on the first Sundays.
1) Sunday, September 6: Habitat for Humanity of Mariposa County and its work in affordable housing here.
2) Sunday, October 4: World Communion Sunday -- World Communion Scholarships, the Ethnic Scholarship Program and the Ethnic In-Service training Program.
Outreach is pondering how to support our schools and our TGIF children, as well as our church family members, who may have needs during the pandemic. Please get back to me if you have a need for phone calls during this time or if you have ideas for action by this committee.
Beth Tomsick, Chair of Outreach, 966-2168
---
THIS AND THAT
The Upper Room
Hard copies of the September/October Upper Rooms are now available. We have large print and the smaller size. If you would like to pick up your copy, we will have some available in a basket on a bench outside the double doors from 9am-Noon, Monday through Friday. We encourage you to take more than one and give these devotionals to others that may need encouragement in these trying times. If you can't get to town to pick one up, please contact your Flock leader or call the church office at 966-3419 or send an email to mariposaumc@sti.net and a copy will be mailed to you. Please specify if you would like a large print or small book.
The Upper Room daily devotions are also available online at
https://www.upperroom.org/devotionals
.
Prayer Flags
Looking for something to do during the pandemic? From the garden, look up at the covered patio area peeking through the maple tree. We hope you enjoy the prayer flags! If you would like to add your prayers, please contact the church office to receive a "blank" you can use for your prayer. The office will also have photographs of other prayer flags you can use for inspiration. The prayers will be out in the weather year-round so please keep that in mind. It is perfectly fine for our prayers to experience the seasons. Members of the wonderful FIX-IT team will add your prayer flags at appropriate intervals to our "collection". Your prayer flags do not need to be elaborate. Questions? Call or email Christina Rouse at
mariposaquilter@gmail.com
or 209-626-6043. Have fun with this and cast your prayers to God, the wind, and the community.
Pioneer Market Receipts
Please remember to save your receipts; these benefit our Youth Programs. You may drop them in the church drop box facing Bullion Street, or mail with your offering. If you total your receipts, please only total the sub-total amounts (pre-tax).
---
Join Pastor Mark in reading the Bible from beginning to end.
Visit our
web page
for details and this month's readings.
---
September Birthdays
8 - Walter Butler
13 - Kathy Sutherland
15 - Pastor Mark Buenafe & Heather Bromberg
16 - Kevin Cann
22 - Carole Nelson
25 - Susan Crandall
30 - Judy Eppler
September Anniversaries
19 - David & Heidi Radanovich
---
HELP NEEDED


We need help with the PowerPoint presentations If you have experience with creating PowerPoint presentations, that's great! However, even if you don't but are comfortable with a computer, we can use your help. Talk to Pastor Mark Buenafe or Christina Hibert.
The Worship Committee is looking for a creative, detail orientated person to write short blurbs to encourage the community to attend our AWESOME services, particularly special services. The person needs to be able to meet the deadlines of the Mariposa Gazette and other publications. The right candidate will be compensated with PRAISE! Please contact Christina Hibert if you are interested.
Manna House needs our help!

Manna House has assigned each of their supporting churches one of the staple food items they always need. We have been asked to focus on cans of tuna. Please bring cans of tuna to church on Communion Sunday each month.
---
THANK YOU!
Community Shredding Event
For the first time in months, on August 8th, the Mariposa community got together, in staggered fashion, to drop off sensitive documents for on-site proper disposal. We appreciate all who came, especially those who kept their confidential documents to bring to this event. Thanks to Discount Shred, hundreds of pounds were untraceably destroyed.
Special thanks to the Mariposa United Methodist Church and to Boy Scout Troop 94 for the expeditious work.
For this community effort, $1,900.00 was raised for our Children and Youth Ministries!