Join us for Worship.
Our Pastor,
Rev. Dr. Allison Byerley
Sunday Service
9:30 a.m.
Coffee Hour
Follows worship service each Sunday
Child Care available for infants through age 7
Dream Weavers!
Visit our
Dream Weavers
web page for information and lots of resources.
---
FINANCIAL PEACE UNIVERSITY IS HERE
---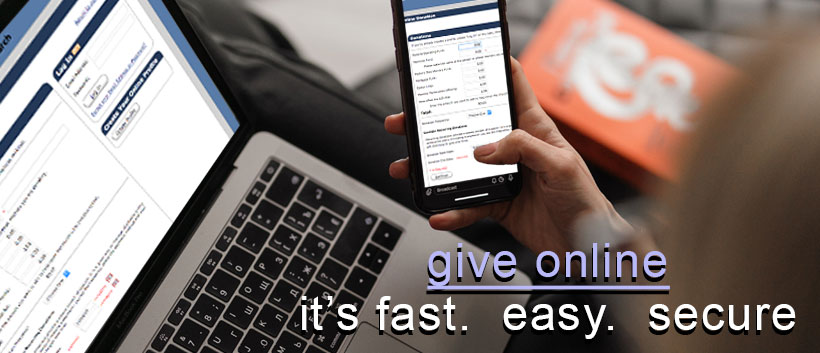 ---
RECURRING EVENTS
Weekly
Worship Service, Sundays, 9:30 AM
Coffee Hour, Sundays after Worship, 10:30 AM
Sunday Lunch Bunch, 11:15 AM
UM Youth Fellowship, Monday, 3:30 PM (FH)
Boy Scout Troop 94, Monday, 6-7:30 PM (KH)
Chimes Practice, Thursday, 5:30 PM (Sanctuary)
TGIF Club, Friday, 2:30-5:15 PM (during school year)
Monthly
UMM Breakfast, 1st Saurday., 8 AM
Fix-It Team, 1st Saturday, 9:30 AM
Worship Team Meeting, 1st Wednesday, 4:15 PM
The Feast, 4th Wednesday, 5:30 PM
Homebound Ministry, 3rd Thursday, 1 PM
Faithful Readers, 3rd Thursday, 6:30 PM
Lenten Bible Study
Join us Wednesdays at 5:30 PM for a Lenten Bible study Ė Seeing Ourselves in Those Confronted by Jesus. Learn about groups from Jesus' time, including the Pharisees, Sadducees, Essenes, and Zealots. We will also be challenged to consider who in the twenty-first- century church may be like the members of these groups.
A soup supper will be served, including vegetarian and gluten free options. Participants will share in providing supper. We meet in the conference room of Joe Kidd Hall.
---
Join Pastor Allison in reading the Bible from beginning to end.
Visit our
web page
for details and this month's readings.
---
UPCOMING EVENTS & MEETINGS & CALENDAR HIGHLIGHTS
Tuesday, March 17
3:30 PM A Team Meeting
4:30 PM SPRC Meeting
Wednesday, March 18
1:00 PM UMW General Meeting
5:30 PM Lenten Bible Study & Soup Supper
Thursday, March 19
1:00 PM Homebound Ministry Meeting
4:45 PM Chancel Choir Practice
5:30 PM Chimes Choir Practice
Friday, March 20
12:00 Noon SPIRE Deadline for April issue
2:30-5:15 PM TGIF
Pastor's Day Off
Sunday, March 22
4th Sunday in Lent
9:30 AM Worship Service
10:30 AM Coffee Hour
11:15 AM Lunch Bunch @ High Country Health Food & Cafe
March Lunch Bunch
March 22 - High Country Health Food & Cafe
March 29 - Don Ruben's
SCHEDULED EVENTS
1. March 21, 2020 - Holy Land Travelog (Pastor Allison)
2. March 28, 2020 - Wildflower Hike on Merced River (Bob & Susan Worcester)
3. April 4, 2020 - Spring & Easter Card & Paper Projects (L Milne, P Butler)
4. April 25, 2020 - Tortilla Making Class (Maria Wolf)
5. May 16, 2020 - Yoga for Calm and Peace (Heather Bromberg)
6. May 17, 2020 - Musical Afternoon (Beth Tomsick & MUMC Musicians)
7. May 30, 2020 - Garden Luncheon (Sutherlands)
8. June 6, 2020 - Dawn Lake Old Fashioned Picnic (Chris Todd, Peggy Lovegreen, Shel Ball, Gussie Kidd)
9. June 27, 2020 - Movie Matinee (Smallcombes)
10. July 10, 2020 - Bunco (Barb Schouten, Pastor Allison)
11. July 31, 2020 - Role Playing Games (Adam Richard) SERVICES BY APPOINTMENT
---
MUMC Fun and Fellowship Fundraiser
GOALS OF FUN AND FELLOWSHIP:
1. To raise funds for the ministries of the church.
2. To raise money from attendees both inside and outside the church.
3. To enjoy fellowship with people both inside and outside the church.
4. To have fun doing it!
Upcoming Fun & Fellowship Events Tickets are still available for these events

Please contact Kathy or Glenn Sutherland for more information or to purchase tickets.
---
HELP WANTED
We need help with the PowerPoint presentations If you have experience with creating PowerPoint presentations, that's great! However, even if you donít but are comfortable with a computer, we can use your help. Talk to Pastor Allison or Christina Hibert.
The Worship Committee is looking for a creative, detail orientated person to write short blurbs to encourage the community to attend our AWESOME services, particularly special services. The person needs to be able to meet the deadlines of the Mariposa Gazette and other publications. The right candidate will be compensated with PRAISE! Please contact Christina Hibert if you are interested.
---
Manna House needs our help!

Manna House has assigned each of their supporting churches one of the staple food items they always need. We have been asked to focus on cans of tuna. Please bring cans of tuna to church on Communion Sunday each month.