South Wall Building Fund Campaign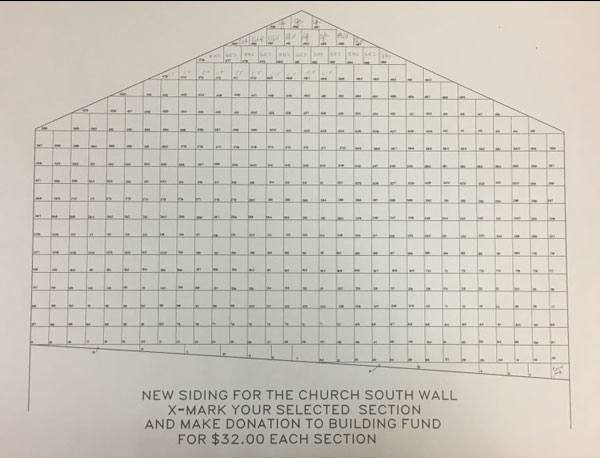 It's time to fix the South Wall of the sanctuary! Willy Rust has developed a detailed plan and work will begin this fall with a budget of approximately $16,000. Beginning today, you will have the opportunity to invest in a square or squares. Each square is $32, and you can claim one or two or more. As Willy shared with us in May at the meeting after church, this building is special and that wall has reached a critical condition. Let's make sure it is around for the next 50+ years! Thank you for your help!!

Please make out your checks to Mariposa UMC and mark it for the South Wall Building Fund.
---